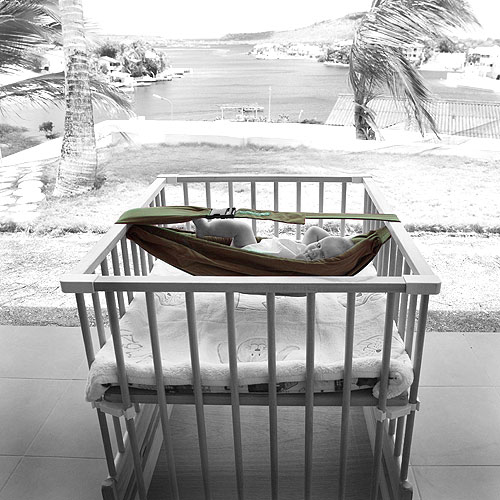 Hammock in the playpen
This hammock is specially designed for your baby. You can use it from ± 0 – 3 months . You can easily hang the hammock between the bars of your playpen. By gently rocking the hammock back and forth, the baby falls asleep easily. Also ideal for babies with overstretches, intestinal cramps and crying babies.
In a hammock, the baby's pelvis and trunk are well supported.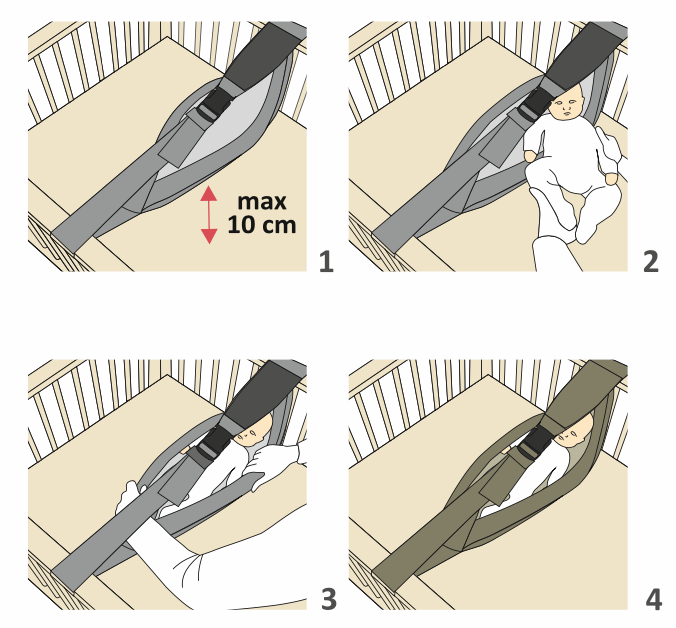 Usage Instruction
Hang the playpen hammock in the playpen. Make sure that the bottom of the hammock hangs no more than 10cm above the bottom of the playpen and close the extra safety lock as shown on the product
Place the baby in the hammock with the head at the top of the tip
Pull the sides up. The baby is now fully supported by the hammock
And… ready 😎
Extension piece
The hammock can also be used in a large box; then hang it in one of the corners of the box or use the extension. This extension can extend the maximum span by a maximum of 75 cm while the hammock can extend a maximum length of 80 cm without an extension. For example, if you have a round box, it is ideal to use the extension .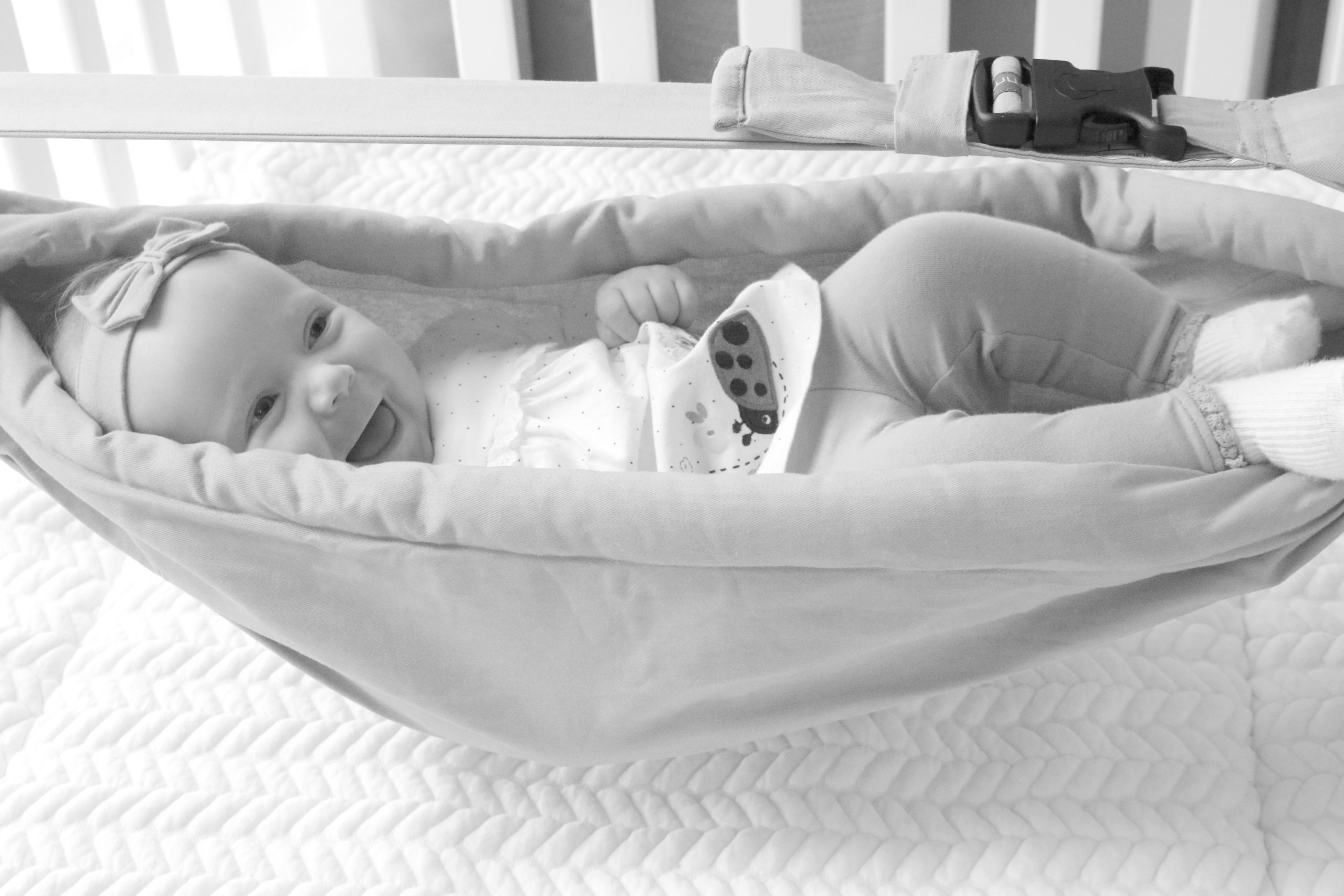 Safety instructions
Check the clip before using it
Make sure the baby can breathe freely
Maximum carrying weight 15kg
Make sure the baby is not too hot / cold
Regularly check the hammock for wear and tear
Never use the last 10cm of the strap
Make sure that the bottom of the hammock hangs no more than 10cm above the bottom of the playpen
Never leave your child in the hammock without adult supervision